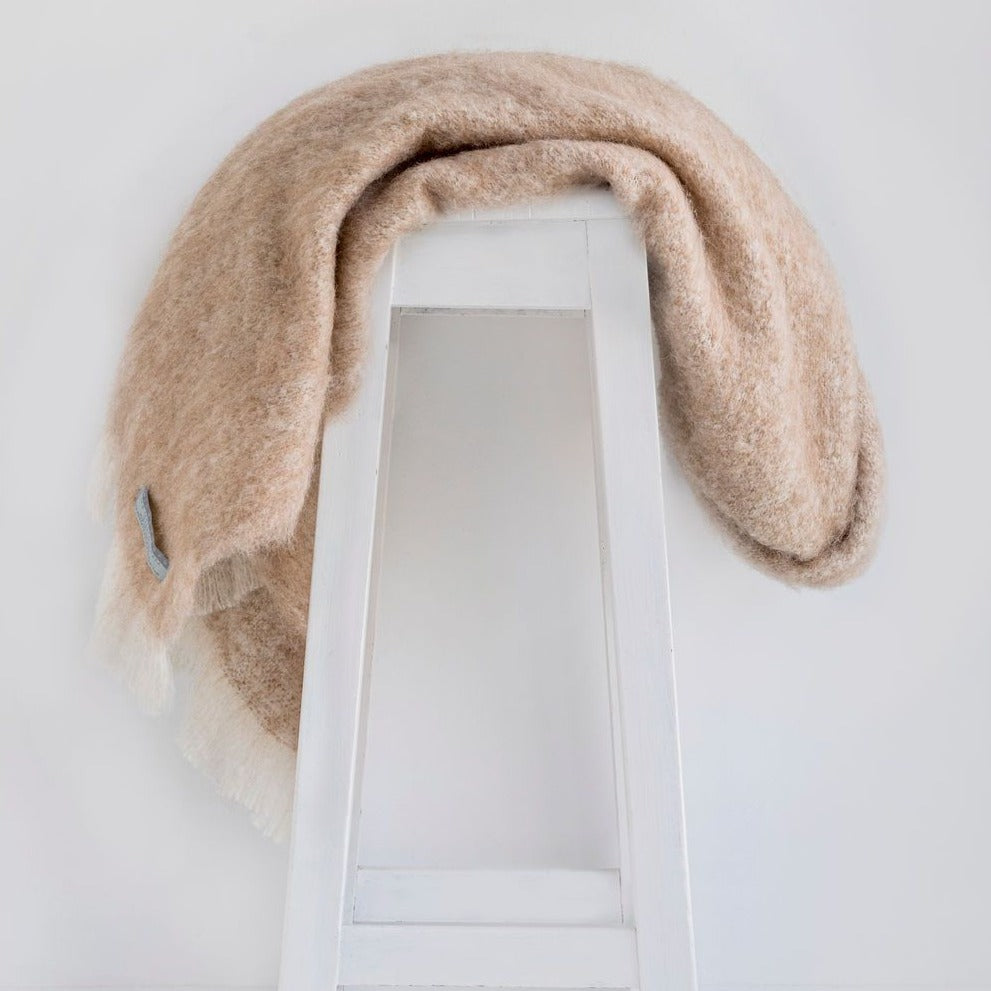 Alpaca Blanket Throw - Sand
$212.00 USD $212.00 USD
Our Masterweave Alpaca throws are dye free. Made from silky fine Alpaca fibre grown in New Zealand, celebrated for its warmth and hypoallergenic qualities.
What makes this amazing fibre so special?
- Alpaca fibre, being hollow, is a natural insulator, extremely strong, warm and light weight
- Soft durable luxurious and silky
- Has no lanolin, thus hypoallergenic
- Not itchy
- Chemical free and eco friendly
An Alpaca throw is a wonderful thoughtful gift, or alternatively will make a special addition to your home.

Size 185 cm x 125 cm
Manufacturer: Masterweave