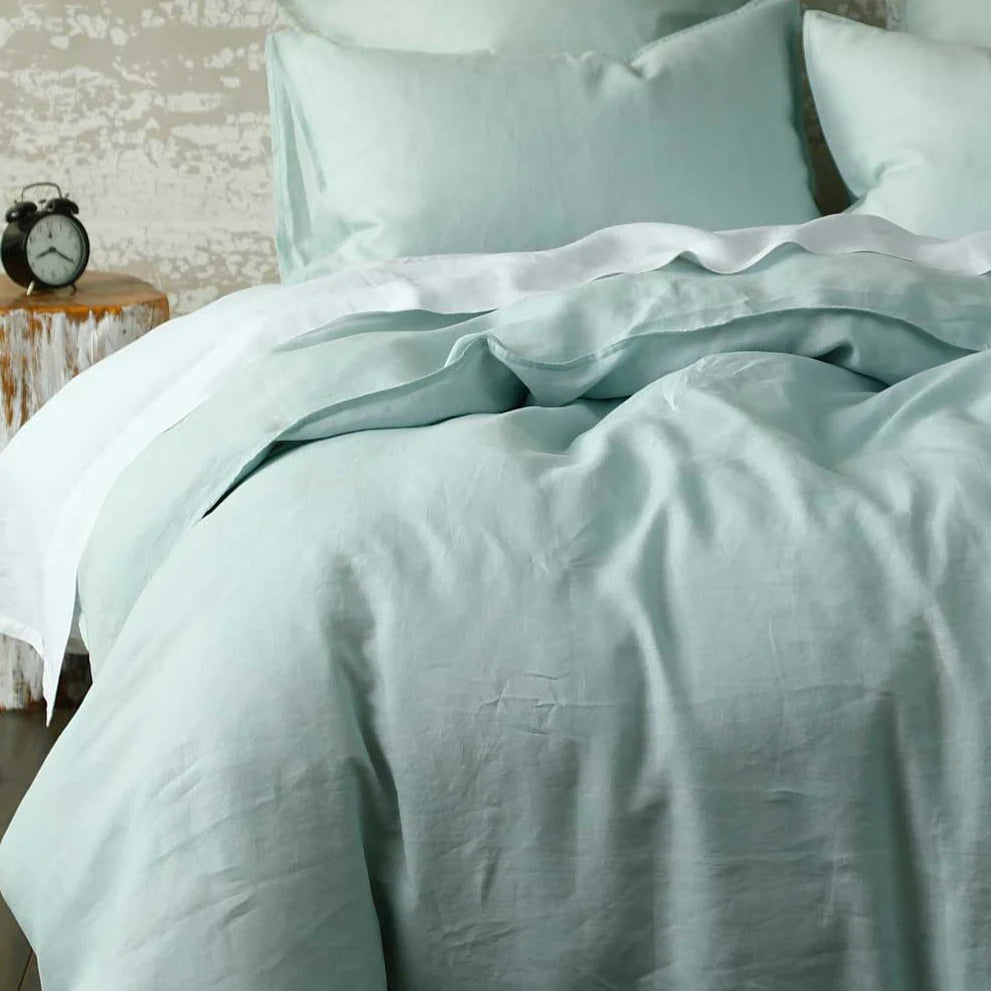 Laundered Linen Duvet Set Duck Egg
$141.00 USD $188.00 USD
Now 25% Off!
The gorgeous laundered linen duvet cover by MM Linen has been pre washed and has a relaxed and timeless look. 
Pure linen is a light weight fabric that is twice as durable as cotton...the more it is washed the softer it becomes.
100% pre-washed linen with 2 pillowcovers.
Available in Charcoal, Duck Egg, Chambray, Natural, and White.
Manufacturer: MM Linen