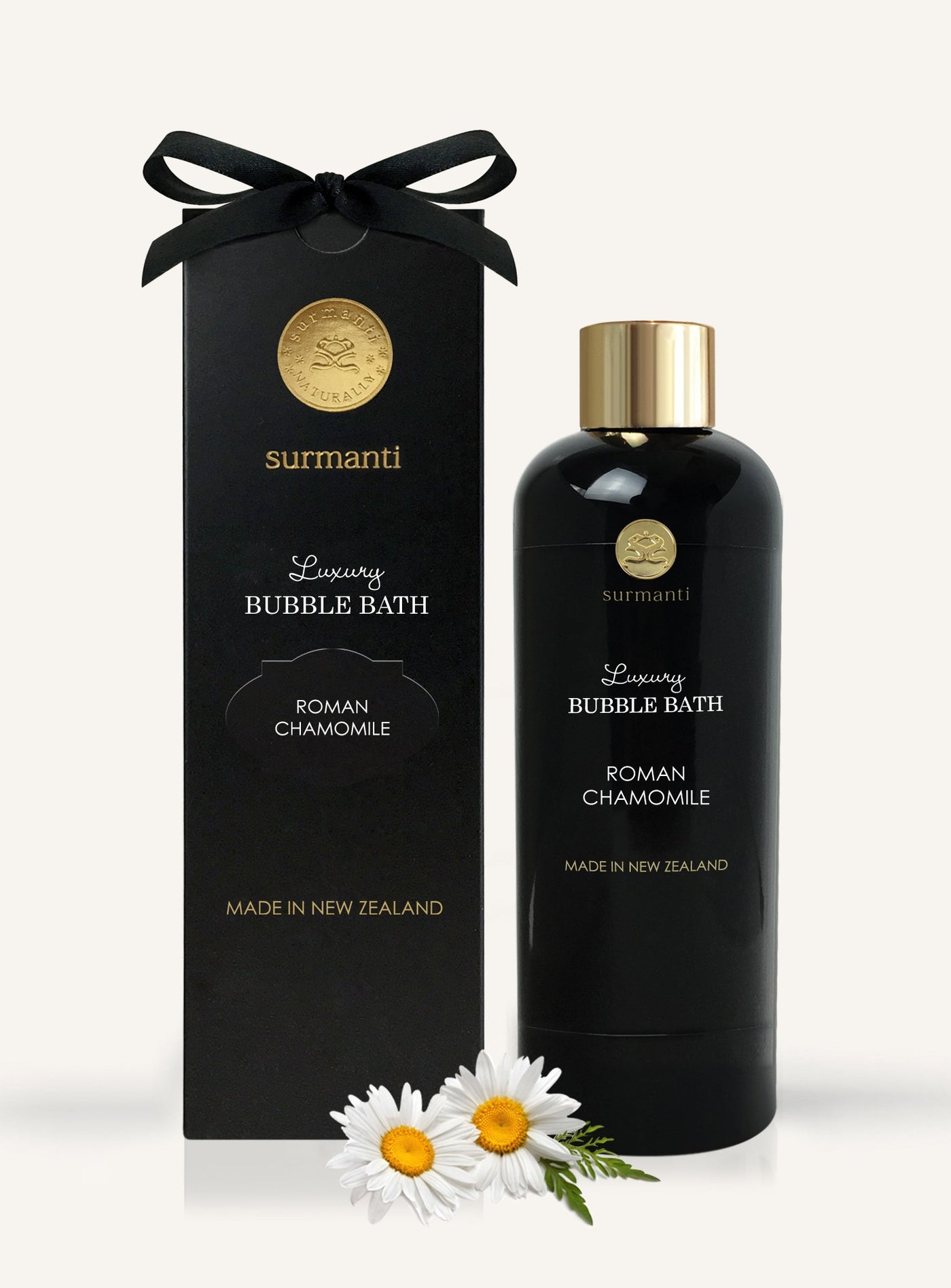 Roman Chamomile Luxury Bubble Bath
$16.00 USD
Warming, heady fresh and sweet with soft fruity herbal base notes.

Timeless and calming Roman Chamomile is universally loved, as it promotes a sense of peace, love, tranquillity and wellbeing.
The lure of a sensuous, relaxing soak is calling.

Find the quiet, dim the lights, set the temperature, pour some plant based, bubble bath into the faucet stream. Watch with delight as mountains of aromatic frothy bubble peaks appear. Light a Surmanti candle and envelope yourself in a rich, soft creamy foam, of pure indulgence and just be.

Made for adults (big kids & little kids too).
300ml

Made in New Zealand.
Manufacturer: Surmanti