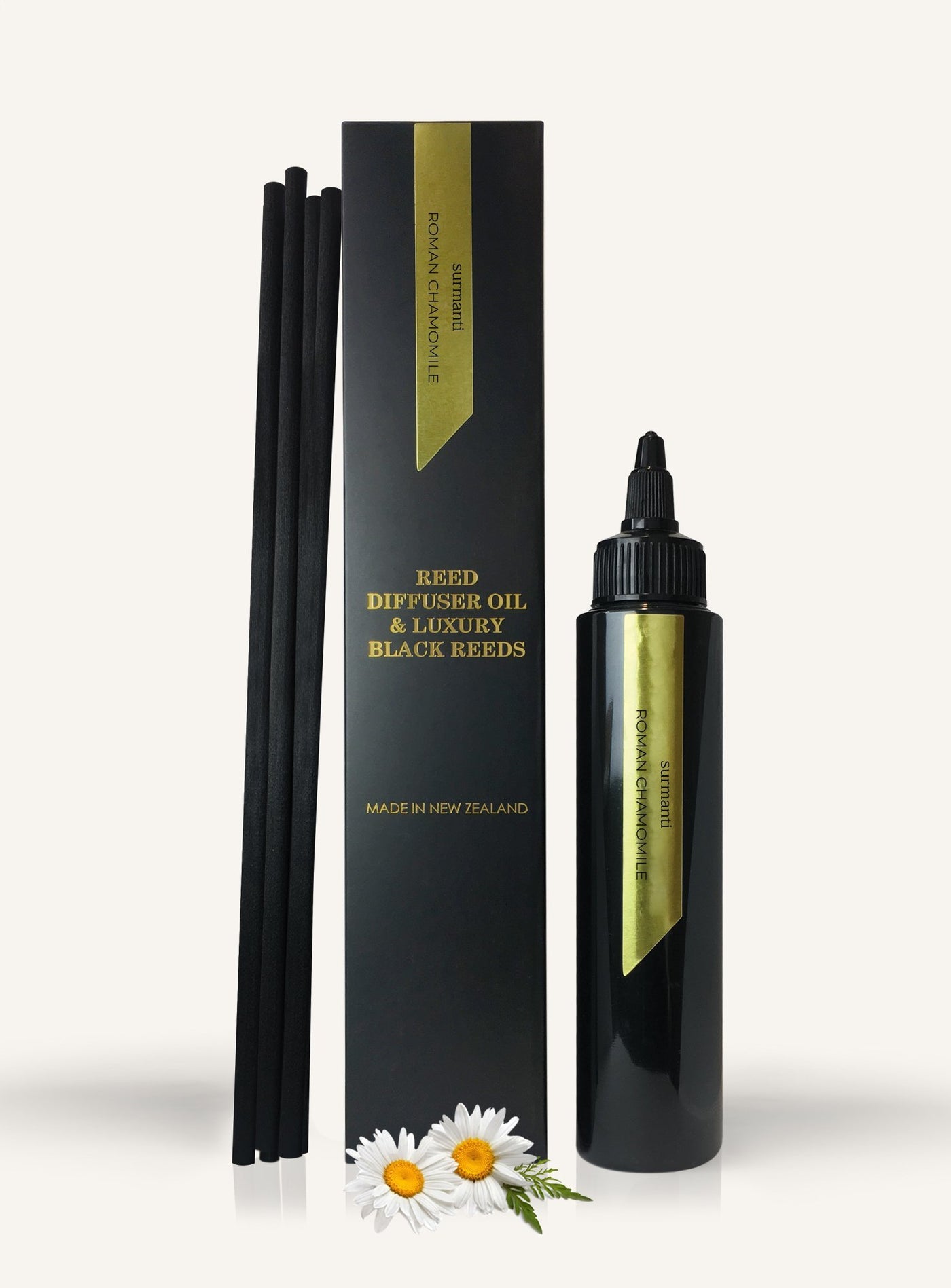 Roman Chamomile Reed Diffuser Oil & Luxury Black Reeds
$25.00 USD
Warming, heady fresh and sweet with soft fruity herbal base notes.

Timeless and calming Roman Chamomile is universally loved, as it promotes a sense of peace, love, tranquillity and wellbeing.
Surmanti diffuser oils are made with concentrated Essential Oils and premium ingredients typically used in fragrance design, creating wonderfully complex layered scents that entice the senses, and enhance our physical and psychological well-being.
Contains:
• 100ml Reed Diffuser Oil Refill.
• Biodegradable Black Diffuser Reeds.
Made in New Zealand
Manufacturer: Surmanti