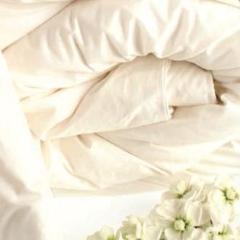 Silk Duvet Inner
$231.00 USD $187.00 USD
Experience the luxury of 100% pure natural organic silk. Silk Story duvet inners have superior thermal properties. They are comfortable all year round, naturally hypoallergenic and resistant to dustmites. They are ideal for asthmatics and allergy sufferers. Silk fibre doesn't break down and naturally repels mould and mildew. Ideal for use under bedspreads instead of a blanket as they are ultra light and don't need to loft in order to provide warmth.
Single: 140 x 210cm.
King Single/Double: 180 x 210cm.
Queen: 210 x 210cm.
King: 240 x 210cm.
Super King: 256 x 210cm.
Californian King: 280 x 240cm.
Manufacturer: Silk Story