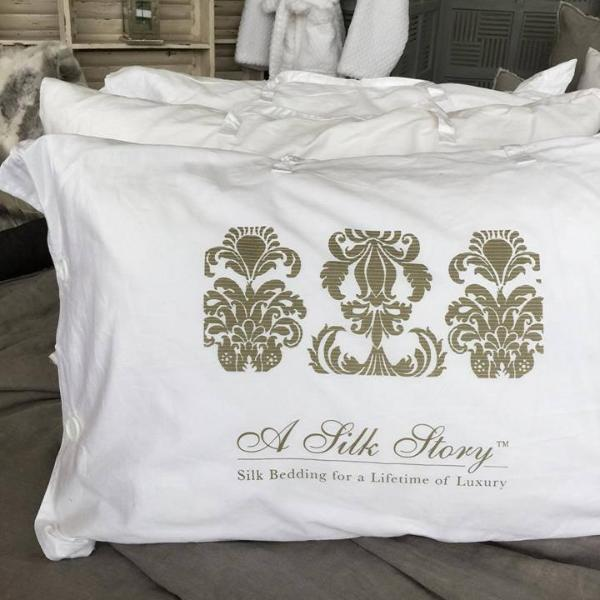 Silk Story Pillow Inner
$153.00 USD $125.00 USD
Silk Bedding for a Lifetime of Luxury.
Our luxury silk pillow is filled with 100% pure mulberry silk floss wrapped around a polyfibre core, to give the perfect loft. Covered in a high thread count cotton sateen cover makes them sumptuously smooth.  
Why choose silk?
Ultra soft and light - Breathable and absorbent - Resistant to dustmites and housemites - Naturally Hypoallergenic - Silk fibers never break down or disintegrate - Health Promoting and benefits to skin and hair - Ideal for asthmatics and allergy sufferers - 100% natural and organic
Dimensions: 74cm x 47cm
The Silk Story range also comes in Duvet Inners and Mattress Toppers.
Combine your new pillow with one of our luxurious pure silk pillowcases.
Manufacturer: Harrowset Hall