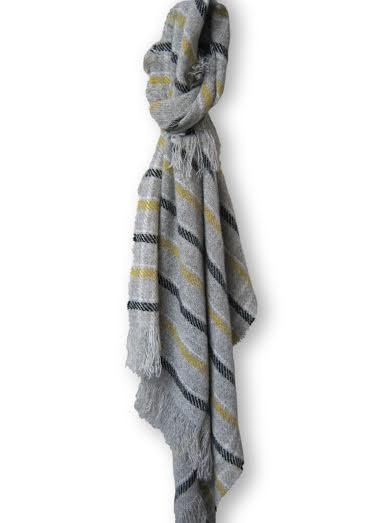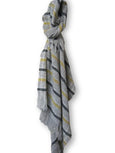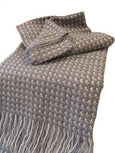 Stansborough Throws
$218.00 USD
Stansborough blankets and throws are a beautiful range of pure wool blankets and throws made in NZ and woven on a restored woolen loom dating back over 100years which makes the product truly unique.The loom was one of the first mechanical looms ever designed. It can take up to two days to hand thread the looms before weaving. The resulting fabric has a unique handmade and natural feel, which makes it distinctive from other mass-produced commercial products.
The wool is predominantly sourced from a primitive breed of rare grey sheep that dates back to the Vikings. It is then sorted and graded into 3 shades of grey, spun and woven either in checks or stripes of grey or mixed with white mohair, or naturally dyed shades of red, blue and green to create a truly heirloom product. Because the fibre can be woven knitted and felted Stansborough was chosen to provide the fabrics for the Lord of the Rings Trilogy, Narnia and other NZ produced movies.  
To view the full range it is best to come in store. 
Manufacturer: Harrowset Hall